---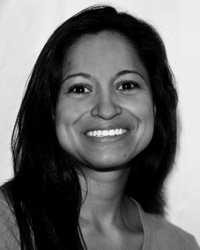 Dr. Veronica Tovar
Dr. Tovar loves the art of dentistry. Her greatest satisfaction comes from giving her patients beautiful, healthy smiles through quality care and cosmetic dentistry. She believes in taking time with each and every patient to answer questions and address their concerns so they understand their dental needs and options for treatment.
Dr. Tovar grew up in Kenosha, Wisconsin and graduated from Mary D. Bradford High School. She graduated from Marquette University with a BS. in Biology in 1998. She continued with Marquette University School of Dentistry to earn her Doctorate of Dental Surgery degree in 2001. She is professionally affiliated with the American Dental Association, Wisconsin Dental Association, local county Association as well as with the Dental Organization of Conscious Sedation.
Dr. Tovar resides in Neenah and she would like to become more active in the community. In her spare time, she is attempting to become a better runner and become involved with runs throughout the area. She golfs, plays the violin, and performs fitness activities. She is also bilingual, speaking fluently English and Spanish.
Dr. Tovar is a proud member of the following organizations: